Search No More for the Best Deals on New and Used RVs and Motorhomes

If you are in the market for some form of RV, motorhomes are something you should definitely consider. As fortune would have it, we have an astounding number of used motorhomes for you to browse through. Our inventory is extensive because we have a hard time passing up a good deal. We make purchases from all over the U.S. and Canada, and we get a very good deal on them. We do, however, insist that the coach is in tip-top, like-new condition before it makes it out onto the showroom floor. Our technicians are some of the best in the country, and nothing gets by them! Once we place our stamp of approval on the RV, then and only then does it become available for our customers to inspect. The price we ask reflects the good deal we got on it, offering you a wholesale deal you'd be pressed to find elsewhere.
Motorhomes are one of the most popular types of RV on the market. Not only can you drive it to your destination, you can stay in it too. That in and of itself saves you airfare and hotel costs. You can cook in a motorhome, which means that you aren't dependent on restaurants to feed your family. Each motorhome we sell comes with a bathroom and shower as well. In other words, motorhomes are completely self-contained, allowing you to stay in an RV park or go boondocking.
Pedata is considered one of the top ten dealerships in the country, and for good reason. We select only the best RVs to offer our customers, we sell them at wholesale prices and we take excellent care of those we deal with. That's because we understand the philosophy of customer service and repeat business. Selfishly, we know that the better we treat a person, the bigger the chance that they will be back when it is time to sell their RV or purchase another one.
One of our most admired characteristics is the vast selection of inventory that you can browse in person, or online. We have most makes and models of recreational vehicles, whether it's a toy hauler, motorhome, diesel pusher, fifth wheel, camper or travel trailer. We know that no two travelers are the same, and everybody has different preferences. All of our RV experts are very understanding of the needs of our customers, and can help them get into the RV that will most meet their needs.
Anyone can browse our inventory by coming to Tucson, Arizona or by visiting us online. Each one of our RVs for sale is posted with exterior and interior photos. You can also take a virtual tour for an even better understanding of just what the unit looks like and what features it has.
If you are considering purchasing an RV, let us help you help yourself. We can save you up to $10,000, which definitely makes it worth checking us out.
You owe it to yourself to shop and compare.
You will see Pedata has the best prices and customer service around.
Don't make a $10,000 mistake shopping elsewhere.
Click here to view our motorhomes and RV sales pricing.


Pedata RV Sales | RV Consignment | RV Rentals | RV Information | RV Testimonials
About Pedata RV Center | FAQ About Pedata RV Center | RV News | RV Blog | RV Site Map | Sold RVs
Privacy Statement | Contact Pedata RV Center

To verify current information, call Toll Free 888-973-3282 or 520-623-6387 | Fax 520-623-9682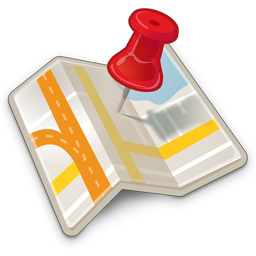 Administration, Rental & Service · 5151 S. Julian Drive · Tucson, AZ 85706

Copyright © Pedata Resales, Inc.