Specializing in Nationwide Online RV Sales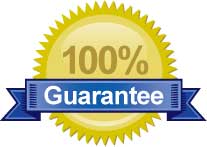 We Beat the RV Sales Competition
It's real simple. We believe we have the best RV sales products at the best price. To prove it, if you find that any of our competition has a better offer, bring us proof of the legitimate management approved offer and we'll either meet or beat the offer.
Rates As Low As 3.99% on select units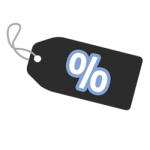 Rate available to new financing customers. Rate not available to refinancing customers.
Pedata RV has a extremely great relationship with our banks and we have one of the most aggressive and creative RV financing teams available, which is why we can offer such a thing. Now, we are the last dealership in the world that would try to pull a fast one on you so please call and talk to a sales representative on exactly how this works and how it may benefit you.
Call Today Toll Free for more information: 888-545-8314
Extreme Discounts on all used RVs in inventory
Pedata RV is now offering never seen before prices. You may never see offers like this again in the RV industry. See RV Inventory for all models.
Canadian RV Sales
Pedata RV has sold hundreds of RV's to our Friends in Canada, from Dealers to individuals. Pedata RV once America's foremost RV wholesalers now sell RV's direct to the public saving individuals thousands. Well worth the trip. We make it an easy process. We provide you with all the necessary paperwork to import your RV across the Canadian Border. Our full inventory is at your fingertips, regardless of your location or what time zone you might be in. On our website you will have access to all of our RVs for sale with full details and photos of what will surely become your next recreational vehicle.
Conveniently located within minutes of the Tucson Int'l Airport our staff will be happy to pick you up and bring you to our show room.
We will help make your import into Canada a smooth transition, our office staff will provide you with all the required documentation to make your border crossing a success. All you have to do is provide us with the border that you will be using to cross into Canada and we will fax all the required forms at least 72 hours prior to your import date.
Title – front and back
Purchase Order – Bill of Sale
U.S. Customs and Border Protection Vehicle /Equipment Export Worksheet
Please note that the owner/agent of the vehicle must supply the originals of all documents above in person at the Port where you are crossing at the time of export.
Recall letters will be provided to you for easy registration of your recreational vehicle in Canada these will not be faxed to your border crossing as it is not required documentation.
Resources:
www.ucanimport.com/bordercrossinginfo
www.cbp.gov
---
Don't Make a $10,000 Mistake Shopping Elsewhere on Your Next RV
If you let Pedata take care of your RV sale, you'll save as much as $10,000 or more. Whether you're new to RV sales or you're ready to buy and are just looking for the best used motorhome you can find, you can stop your search here. Pedata RV Center is ready to assist you. When it comes to an RV for sale, we are the experts and we want you to walk away satisfied with your purchase and your experience!
Pedata RV works very hard to make sure all the information provided on this website is accurate; however, different products, descriptions, promotion programs and services may change at any time from those listed on this site. All advertised promotional discounted rates and payments can change without notice, and applicants must be accepted by the funding bank, which typically includes, but is not limited to, high scores, debt to income ratio, down payment and loan value. All of our prices listed on this site are subject to change without notice, and do not include tax and other applicable fees. All technical data, product information, program information, photographs and illustrations are intended to be useful information available to Pedata RV at the time of posting, and are subject to change without notice. The RVs on this site may be staged with various props for display purposes only that may not be included with the purchase.
To verify current information, call us toll free at
888-973-3282
or
520-623-6387

HOME OF THE LIVE VIRTUAL TOUR
Be sure, be safe! Schedule your
virtual tour today.

Skip to content