America's Foremost RV Wholesaler Dealer Now Offers RVs for Sale Directly to the Public
Purchasing RVs is just better at Pedata RV

| | |
| --- | --- |
| | PedataRVCenter.com is rated a Top 10 "Very Trustworthy" Web Site by TrustGauge.com. |
| | PedataRVCenter.com has been verified by Validated Site and has received the seal of approval for meeting the "strictest standards of ethics and business practice". |
Class A

2012 Thor Serrano 31X w/2slds

Retail Price: $129,470.00
Pedata Direct: $109,995.00

Stock #: 10895

-

Why buy a new Rv! This motorhome looks and drives like new with only 8836 miles. This front engine diesel has the MaxxForce motor. Be sure to call 866-733-2829 for a complete list of options.

2009 Four Winds International Hurricane 31H

Retail Price: $64,995.00
Pedata Direct: $44,995.00

Stock #: 10572

-

What a deal on this used motorhome! With only 5477 miles it's just like a new Rv. Buy now for a fraction of the original cost. Call 866-733-2829 for a complete list of options. Hurry before this...

More Info

2009 Georgie Boy Pursuit 3100DS

Retail Price: $74,995.00
Pedata Direct: $59,995.00

Stock #: 10825

-

Super clean motorhome and priced to sell! This is an unbelievable buy on a 2009 model class a rv. Even has a Banks Exhaust.  Be sure to call 866-733-2829 for a complete details on this used motor...

More Info

2008 Damon Daybreak 3135

Retail Price: $69,995.00
Pedata Direct: $55,995.00

Stock #: 10699

-

This used motor home is loaded and ready to go! Call Pedata rv at 866-733-2829 for a complete list of options on this class a rv.

2008 Winnebago Destination 37G w/2slds

Retail Price: $99,210.00
Pedata Direct: $74,995.00

Stock #: 10893

-

A steal! This RV is loaded with all the extras you would expect plus more. Be sure to call 866-733-2829 for a complete list of options on this low mileage motorhome.

2007 Four Winds International Hurricane 31D

Retail Price: $52,995.00
Pedata Direct: $34,995.00

Stock #: 10809

-

This is a hard to find short class a that's ready to hit the road. At only 32' with 2 slides it has a spacious floor plan. Be sure to call 866-733-2829 for a complete list of options.

2007 Winnebago Sightseer 30B 1/sld

Retail Price: $58,995.00
Pedata Direct: $49,995.00

Stock #: 10844

-

Extremely clean Rv and priced to sell! A must see for the serious RV'er. Be sure to call 866-733-2829 for a complete list of options on this used motorhome.

2006 Damon Daybreak 3274F 2/sld

Retail Price: $49,995.00
Pedata Direct: $39,995.00

Stock #: 10854

-

This is a clean low mileage motorhome that is ready for the open road. Be sure to call 866-733-2829 for all the details on this used rv.

2006 Holiday Rambler Admiral 36DBD w/2slds

Retail Price: $69,995.00
Pedata Direct: $54,995.00

Stock #: 10926

-

Nice unit at an affordable price. This is the hard to find bath and a half model. Be sure to call 866-733-2829 for a complete list of options. 

2006 Newmar Scottsdale 3201 w/2slds

Retail Price: $72,995.00
Pedata Direct: $59,995.00

Stock #: 10888

-

These short Class A's are getting harder and harder to find. This Rv is in great condition with low miles it's sure to go quick! Be sure to call 866-733-2829 for a complete list of options.

2006 Winnebago Adventurer 38J

Retail Price: $89,995.00
Pedata Direct: $74,995.00

Stock #: 10787

-

Super clean used rv and hard loaded, this motorhome is sure to impress! Be sure to call 866-733-2829 for a complete list of this class A rvs options before it's too late.

2005 Itasca Suncruiser 37B w/3slds

Retail Price: $66,995.00
Pedata Direct: $56,995.00

Stock #: 10949C

-

This one is priced to sell quick! Loaded with extras usually found on diesel pushers. Be sure to call 866-733-2829 for a complete list of options. 

2005 National RV Sea Breeze 8375LX w/3slds

Retail Price: $59,995.00
Pedata Direct: $46,995.00

Stock #: 10920

-

This is a nice gas motorhome at a great price. Loaded with extras like 4 door frig, convection oven and more. Call 866-733-2829 for details on this rv. 

2004 Forest River Georgetown 359TS

Retail Price: $44,995.00
Pedata Direct: $34,995.00

Stock #: 10868

-

This is a great deal on a triple slide RV. priced to sell for only $34,995. Be sure to call 866-733-2829 for a complete list of options on this used motorhome.

2004 Georgie Boy Pursuit 3500DS

Retail Price: $48,995.00
Pedata Direct: $39,995.00

Stock #: 10746

-

Great class a at a great price! This Rv is ready to go and priced to sell. Be sure to call 866-733-2829 for a complete list of options on this motorhome.

2004 National RV Dolphin 5342

Retail Price: $49,995.00
Pedata Direct: $44,995.00

Stock #: 10736

-

Clean Rv and ready to go! Call 866-733-2829 for a complete list of options on this clean used Rv, before it's too late.

2004 Winnebago Adventurer 35U w/2slds

Retail Price: $56,995.00
Pedata Direct: $47,995.00

Stock #: 10952

-

Great deal on a low mileage motorhome. Loaded with all the comforts of home. Be sure to call 866-733-2829 for a complete list of options.

2002 Tiffin Allegro 31DA w/2slds

Retail Price: $32,995.00
Pedata Direct: $26,995.00

Stock #: 10958

-

This is a great unit at a great price. With only 13,858 miles it's sure to go quick. Be sure to call 866-733-2829 to get all the options or arrange a virtual tour!

2001 Winnebago Adventurer 35U

Retail Price: $42,995.00
Pedata Direct: $34,995.00

Stock #: 10749

-

This used Class A is ready to go. A must see for the serious motorhome buyer. Be sure to call our rv sales dealership at 866-733-2829 for a complete list of spec's on this RV.

2000 Coachmen Santara 3600MBS w/1sld

Retail Price: $38,995.00
Pedata Direct: $22,995.00

Stock #: 10911

-

Here's you're chance to STEAL an RV! This motorhome is super clean and loaded. Call 866-733-2829 for a complete list of options!

2000 Winnebago Adventurer 32V w/1sld

Retail Price: $42,995.00
Pedata Direct: $31,995.00

Stock #: 10943C

-

This has to be one of the cleanest 2000 Adventurers around. With only 24,279 miles it's ready to roll. Be sure to call 866-733-2829 for a complete list of options!

1999 Rexhall Aerbus 3550BSL w/2slds

Retail Price: $37,995.00
Pedata Direct: $28,995.00

Stock #: 10899C

-

Ready for the open road. This rv has lots of space with 2 slideouts. Be sure to call 866-733-2829 for a list of equipment on this motorhome.

1998 Fleetwood Storm 34S

Retail Price: $29,995.00
Pedata Direct: $24,995.00

Stock #: 10820C

-

This class a rv is clean and ready to hit the road. With only 45,821 it's got lots of miles left. Be sure to call 866-733-2829 to get a complete list of options on this used motorhome.

1997 Coachmen Santara 335MB

Retail Price: $28,995.00
Pedata Direct: $19,995.00

Stock #: 10916

-

This is a great deal on a nice double slide class a rv. Comes with leveling jacks, backup camera and even has a tub! Call 866-733-2829 for a complete list of equipment on this motorhome. 

---

DISCLAIMER: Pedata RV works very hard to make sure all information provided on this website is accurate; however, different products, descriptions, promotion programs and services may change at any time from those on this site. (All advertised promotional discounted rates and payments can change with out notice and applicants must be accepted by the funding bank which typically includes but not limited to high scores, debt to income percentages, down payment and loan to value) All of our prices listed on this site are subject to change without notice and do not include tax and applicable fees. All technical data, product information, program information, photographs and illustrations are intended to be useful information available to Pedata RV at time of posting and are subject to change without notice.




Inventory Powered by RVUSA: a Division of Netsource Media
You owe it to yourself to shop and compare.
You will see Pedata has the best prices and customer service around.
Don't make a $10,000 mistake shopping elsewhere.
Click here to view our motorhomes and RV sales pricing.


Pedata RV Sales | Sell My RV | RV Consignment | RV Rentals | RV Information | RV Testimonials
About Pedata RV Center | FAQ About Pedata RV Center | RV News | RV Blog | RV Site Map | Sold RVs
Privacy Statement | Contact Pedata RV Center

To verify current information, call Toll Free 888-545-8314 or 520-807-0900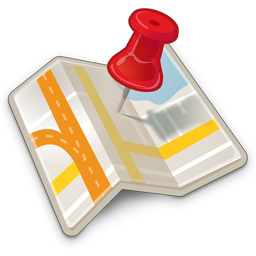 Pedata RV Sales Center · 4933 S. Outlet Center Dr · Tucson, AZ 85706

Copyright © Pedata Resales, Inc.