America's Foremost RV Wholesaler Dealer Now Offers RVs for Sale Directly to the Public

| | |
| --- | --- |
| | PedataRVCenter.com is rated a Top 10 "Very Trustworthy" Web Site by TrustGauge.com. |
| | PedataRVCenter.com has been verified by Validated Site and has received the seal of approval for meeting the "strictest standards of ethics and business practice". |
Diesel Pusher

2013 Fleetwood Bounder Classic 36R w/3slds

Retail Price: $128,995.00
Pedata Direct: $104,995.00

Stock #: 11243

-

This is a steal on a bath and a half diesel Bounder. Loaded with all the extras you would expect. Be sure to call 866-733-2829 for a complete list of options. Hurry before it's too late!

2011 Four Winds International Serrano 33A w/3slds

Retail Price: $124,995.00
Pedata Direct: $89,995.00

Stock #: 11302

- With only 15,992 miles it's still like NEW! Call 866-733-2829 for a complete list of options and to schedule a free live virtual tour.

2009 Gulf Stream Crescendo 40K w/3slds

Retail Price: $149,995.00
Pedata Direct: $104,995.00

Stock #: 11252

-

This coach speaks for it's self! A must see for the serious RV buyer. Hurry as this one is sure to sell fast. Call 866-733-2829 for a complete list of options and to schedule a free virtual tour.  

More Info

2009 Safari Cheetah 42PAQ w/4slds

Retail Price: $172,995.00
Pedata Direct: $139,995.00

Stock #: 11324

- This is a hard to find bath and a half model. Comes fully loaded with 4 slides, washer/dryer, 425 Cat and more. Call 866-733-2829 for a complete list of options. 

2008 Gulf Stream Crescendo 8386 CRW

Retail Price: $126,995.00
Pedata Direct: $99,995.00

Stock #: 11109

-

This is a great deal on a low mileage Diesel pusher. Loaded with all the extras you would expect in a coach of this caliber. Hurry and call 866-733-2829 for a complete list of options and to schedule ...

More Info

2008 Gulf Stream Tour Master 40A w/3slds

Retail Price: $162,995.00
Pedata Direct: $106,995.00

Stock #: 11201

-

Hurry this one is priced to sell quick! Loaded with all the comforts of home. Call 866-733-2829 for a complete list of options and to schedule a live virtual tour.

2007 Damon Tuscany 4076 w/3slds

Retail Price: $124,995.00
Pedata Direct: $99,995.00

Stock #: 11326

- Here's a low mileage triple slide diesel with only 18,437 miles. Priced at only $124,995 this one wont last. Be sure to call 866-733-2829 for a complete list of options and to schedule a free live...

More Info

2007 Sportscoach Legend 40QSL w/ 4 slds

Retail Price: $154,995.00
Pedata Direct: $89,995.00

Stock #: 11232

-

No it's NOT a misprint. Here's your chance to steal Coachmen's top of the line Diesel Pusher! You had better hurry before the boss sobers up! Call 866-733-2829 for a complete list of options and to ...

More Info

2006 Country Coach Inspire Genoa

Retail Price: $132,995.00
Pedata Direct: $99,995.00

Stock #: 11299

- This is a highly sought after High Line Diesel Pusher. Loaded with all the extras you would expect in a coach of this caliber. Call 866-733-2829 for a complete list of options. 

2006 Gulf Stream Crescendo SE 8356 w/2slds

Retail Price: $84,995.00
Pedata Direct: $59,995.00

Stock #: 10967

-

Great buy on a clean 2006 model with low miles. Loaded with extras like ice maker and LCD TV's. Be sure to call 866-733-2829 for all the details!

2006 Gulf Stream Friendship 8387 w/3slds

Retail Price: $134,995.00
Pedata Direct: $89,995.00

Stock #: 11297

- Priced to sell! If you are looking for a deal you had better hurry. Call 866-733-2829 for a complete list of options and a free live virtual tour. 

2006 Holiday Rambler Endeavor 40PDQ w/4slds

Retail Price: $124,995.00
Pedata Direct: $109,995.00

Stock #: 11292

- Here's a great buy on a 400HP Quad Slide RV. Loaded with all the extras you would expect. Call 866-733-2829 for a complete list of options. 

2006 National RV Tropical 370LX

Retail Price: $96,995.00
Pedata Direct: $74,995.00

Stock #: 11327

- This has to be the cleanest 06 Tropical on the market! A must see for the discriminating buyer. Loaded with extras, full body paint and a 350HP engine. Call 866-733-2829 for a complete list of...

More Info

2006 Tiffin Allegro Bus 40QDP w/4slds

Retail Price: $144,995.00
Pedata Direct: $114,995.00

Stock #: 11339

- Loaded, super clean and priced to sell! What a combination. Call 866-733-2829 for a complete list of options and to schedule your free live virtual tour. 

2006 Winnebago Tour 40KD w/3slds

Retail Price: $119,995.00
Pedata Direct: $94,995.00

Stock #: 11295

- Here's your chance to own a low mileage Winnebago Tour for a fraction of it's original cost. Call 866-733-2829 for a complete list of options and to schedule a free live virtual tour. 

2005 Alfa See Ya 40FD w/2slds

Retail Price: $74,995.00
Pedata Direct: $62,995.00

Stock #: 11275

-

This one is priced to sell. Loaded with extras like Satellite Dish, 4 Dr Frig, washer/dryer and more.  Be sure to call 866-733-2829 for a complete list of options.

2005 Gulf Stream Crescendo 8408 w/4slds

Retail Price: $82,995.00
Pedata Direct: $69,995.00

Stock #: 11300

- Hard to believe you can own a quad slide diesel pusher for this price! Loaded with extras like a stacked washer/dryer, frig with an ice maker and more. Call 866-733-2829 for a complete list of...

More Info

2004 Alfa See Ya 36FD w/2slds

Retail Price: $64,995.00
Pedata Direct: $49,995.00

Stock #: 11343

- Here's a nicely loaded diesel pusher at a great price! Call 866-733-2829 for a complete list of options and to schedule a free live virtual tour.

2004 Tiffin Phaeton 38GH w/2slds

Retail Price: $82,995.00
Pedata Direct: $69,995.00

Stock #: 11277

-

Here's your chance to own a high quality Diesel Pusher for a fraction of it's value! Call 866-733-2829 for a complete list of options and to schedule your free live virtual tour.

2003 Alfa See Ya 40FD

Retail Price: $59,995.00
Pedata Direct: $46,995.00

Stock #: 11340

- Here's your chance to own a diesel pusher for the cost of a Class C motorhome. Loaded with all the extras you would expect in a diesel pusher. Call 866-733-2829 for a complete list of options.

2003 Itasca Horizon 39WD w/2slds

Retail Price: $74,995.00
Pedata Direct: $59,995.00

Stock #: 11288

- This is a great deal on a clean Diesel Pusher. Loaded with extras like ice maker, washer/dryer and more. Call 866-733-2829 for a complete list of options.

2003 Winnebago Ultimate Freedom 40KD w/3slds

Retail Price: $124,995.00
Pedata Direct: $79,995.00

Stock #: 11332

- Hurry before this one is gone! Priced to move at under wholesale. Our loss is your gain. Call 866-733-2829 for a complete list of options before it's too late. 

2002 Tiffin Phaeton 35RH

Retail Price: $59,995.00
Pedata Direct: $46,995.00

Stock #: 11256C

-

Allegro is one of the hottest selling coaches in the country today! Here is your chance to own a Tiffin product at an unbelievable price. This one is super clean with new tires, upgraded TV's and...

More Info

1999 Tiffin Allegro Bay 37 w/1sld

Retail Price: $54,995.00
Pedata Direct: $39,995.00

Stock #: 11225

-

This is a great deal on a low mileage Class A Diesel Pusher! Loaded with all the extras you would expect to find in a coach of this caliber. Call 866-733-2829 for a complete list of options. Hurry...

More Info

1998 Holiday Rambler Endeavor 34WDS w/1sld

Retail Price: $46,995.00
Pedata Direct: $32,995.00

Stock #: 11246

-

This is a high line diesel pusher with a slide for the price of a Class C. Hurry this one won't last. Call 866-733-2829 for a list of options.

Class A

2015 Four Winds International Windsport 27K w/ 1sld

Retail Price: $102,995.00
Pedata Direct: $79,995.00

Stock #: 11318

- Why buy new! This one is loaded, even comes with a Rapid Camp remote which controls your gen, awning, slideout and patio light from up to 50' away! Hurry and call 866-733-2829 for more details.

2015 Newmar Bay Star 3401 w/2slds

Retail Price: $142,995.00
Pedata Direct: $99,995.00

Stock #: 11341

- No it's not a misprint. This one is priced to move at under wholesale book. Hurry before it's too late. Here's your chance to buy like the dealers do! Call 866-733-2829 for a complete list of...

More Info

2009 Holiday Rambler Admiral 30SFS w/1sld

Retail Price: $82,995.00
Pedata Direct: $64,995.00

Stock #: 11274

-

This is a super clean low mileage unit. At 30 feet and only 16,264 miles this one is sure to go quick! Call 866-733-2829 for a complete list of options before it's too late.

2008 Itasca Suncruiser 35L w/2slds

Retail Price: $92,995.00
Pedata Direct: $69,995.00

Stock #: 11316

- This is a must see for the serious RV buyer! This full body paint beauty has all the extras you would expect in a coach of this caliber. Call 866-733-2829 for a complete list of options. Hurry this...

More Info

2008 Winnebago Adventurer 37GL w/2slds

Retail Price: $92,995.00
Pedata Direct: $74,995.00

Stock #: 11170C

-

This is a clean gas pusher loaded with extras you would expect to find on a diesel pusher. Call 866-733-2829 for a complete list of options before it's too late!

2008 Winnebago Destination 39W w/2slds

Retail Price: $102,995.00
Pedata Direct: $69,995.00

Stock #: 10989

-

Super clean and ready to roll. Loaded with extras you would normally find on a diesel pusher. Be sure to call 866-733-2829 for a complete list of options.

2007 Coachmen Mirada 290KS w/1sld

Retail Price: $54,995.00
Pedata Direct: $39,995.00

Stock #: 11336

- With only 15,017 miles this one is hardly broke in. Be sure to call 866-733-2829 for a complete list of options and to schedule a free live virtual tour.

2007 Safari Passage 310 w/3slds

Retail Price: $50,995.00
Pedata Direct: $42,995.00

Stock #: 11344

- This is a great buy on a short triple slide motorhome. With only 21,602 miles it's sure to go quick. Call 866-733-2829 for a complete list of options and to schedule your free live virtual tour.

2006 Coachmen Aurora 3580TS

Retail Price: $69,995.00
Pedata Direct: $49,995.00

Stock #: 11329

- Here's a loaded '06 triple slide coach with 19,167 miles for only $49,995. If you're looking for a deal you'd better hurry. Call 866-733-2829 for a complete list of options.

2006 Itasca Sunrise 36M w/2slds

Retail Price: $72,995.00
Pedata Direct: $59,995.00

Stock #: 11312

- Nice low mile Class A with lots of extras. Comes with drivers door, auto leveling jacks, washer/dryer and more. Be sure to call 866-733-2829 for a complete list of options. Don't forget to ask about...

More Info

2006 Winnebago Voyage 38J

Retail Price: $76,995.00
Pedata Direct: $59,995.00

Stock #: 11283

-

This is an unbelievable deal on a clean unit. Priced thousands below market value! You had better hurry as this one is sure to go quick. Call 866-733-2829 for a complete list of options. 

2005 National RV Dolphin 5320 w/2slds

Retail Price: $54,995.00
Pedata Direct: $42,995.00

Stock #: 11321

- With only 40,837 miles this one is ready for the open road. Be sure to call 866-733-2829 for a complete list of options. 

2004 Newmar Scottsdale 3001

Retail Price: $48,995.00
Pedata Direct: $36,995.00

Stock #: 11106

-

This is a clean hard to find unit with lots of extras. Has Satellite dish and ice maker.  Be sure to call 866-733-2829 for a complete list of options and a free live virtual tour.

2004 Winnebago Sightseer 30B w/1sld

Retail Price: $38,995.00
Pedata Direct: $29,995.00

Stock #: 11334C

- Great deal on a clean low mileage Class A. Call 866-733-2829 for a complete list of options and to schedule a free live virtual tour. 

2003 Fleetwood Southwind 36T w/2slds

Retail Price: $49,995.00
Pedata Direct: $39,995.00

Stock #: 11315

- Here is a low mileage double slide unit at a great price! Comes with lots of upgrades like a 4 door frig, ice maker and more. Call 866-733-2829 for a complete list of options.

2003 Itasca Suncruiser 35U w/2slds

Retail Price: $52,995.00
Pedata Direct: $39,995.00

Stock #: 11337

- This one has only 10,717 miles! It's in excellent condition and ready for the open road. Call 866-733-2829 for a complete list of options and to schedule your free live virtual tour.

2000 Four Winds International Infinity 34K

Retail Price: $32,995.00
Pedata Direct: $23,995.00

Stock #: 11165

-

Here's your chance to own an RV for less than the price of a used car! Loaded with backup camera, leveling jacks, slide out and more. Call 866-733-2829 for a complete list of options. 

1996 Fleetwood Flair 30H

Retail Price: $21,995.00
Pedata Direct: $14,995.00

Stock #: 11338

- Here's your chance to own an RV for less than the price of a used car. Be sure to call 866-733-2829 for a complete list of options and to schedule a free live virtual tour. 
Class B

2011 Coachmen Concord 301 SS

Retail Price: $84,995.00
Pedata Direct: $59,995.00

Stock #: 11120

-

A must see for the serious buyer. Call 866-733-2829 to schedule your free virtual tour. 

2011 Holiday Rambler Augusta 29PBT w/3slds

Retail Price: $78,995.00
Pedata Direct: $64,995.00

Stock #: 11183

-

This is a super clean B+ with only 8217 miles and 14 hours on the generator. This is a must see for the discriminating buyer. Be sure to call 866-733-2829 for a complete list of options and to...

More Info

2010 Fleetwood Quest 24E w/1sld

Retail Price: $64,995.00
Pedata Direct: $52,995.00

Stock #: 11224

-

This a hard to find small motorhome on the Sprinter chassis with a Mercedes diesel engine. With a slideout and only 47k miles it's sure to go quick! Be sure to call 866-733-2829 for a complete list ...

More Info

2010 Majestic Leisure Craft Tourer II

Retail Price: $69,995.00
Pedata Direct: $47,995.00

Stock #: 11284

-

Great buy on a popular Class B motorhome. At only 19 1/2 feet it drives like a car with all the comforts of home. Call 866-733-2829 for a complete list of options. Hurry this one won't last!

2009 Itasca Navion 24J w/1sld

Retail Price: $72,995.00
Pedata Direct: $59,995.00

Stock #: 11331

- This is the hard to find J model with the down bed. These don't come around often so you had better hurry! Call 866-733-2829 for a complete list of options. 

2008 Winnebago View 24H w/1sld

Retail Price: $69,995.00
Pedata Direct: $56,995.00

Stock #: 11307

-  This is a hard to find diesel motorhome on the Dodge Sprinter chassis. It's in excellent condition with the Mercedes motor. Be sure to call 866-733-2829 for a complete list of options and to...

More Info

2007 Gulf Stream Conquest B-Touring Cruiser 5291 w/3slds

Retail Price: $64,995.00
Pedata Direct: $49,995.00

Stock #: 11301

-

Here is a super clean full body paint unit with only 15,970 miles. Call 866-733-2829 for a complete list of options before it's too late! Hurry it's sure to go fast.

Class C

2010 Four Winds International 25C

Retail Price: $59,995.00
Pedata Direct: $44,995.00

Stock #: 11121

-

Great find on a low mileage Class C motorhome. With a slide out and only 13,458 miles it's sure to go quick. Call 866-733-2829 for a complete list of options.

2009 Coachmen Freedom Express 31SS w/1sld

Retail Price: $59,995.00
Pedata Direct: $46,995.00

Stock #: 11325

- Low miles and super clean! Be sure to call 866-733-2829 for a complete list of options and to schedule your free live virtual tour.

2009 Coachmen Freelander 2600SO w/1sld

Retail Price: $69,995.00
Pedata Direct: $52,995.00

Stock #: 11286

-

This has to be one of the cleanest 2009's on the planet! A must see for the discriminating buyer. Call 866-733-2829 for a complete list of options. Hurry, ones like this don't come around often. Call ...

More Info

2009 Four Winds International Chateau 25C w/1sld

Retail Price: $56,995.00
Pedata Direct: $44,995.00

Stock #: 11310

- Clean low mileage Class C. This unit is available for a quick delivery. Call 866-733-2829 for a complete list of options. Hurry and you could be camping this weekend!

2006 Coachmen Leprechaun 292DS w/2slds

Retail Price: $49,995.00
Pedata Direct: $36,995.00

Stock #: 11281

-

This is a nice double slide Class C that sleeps 8. Fully checked out and ready for the open road it's sure to go quick. Call 866-733-2829 for a complete list of options.

2004 Forest River Sunseeker 3100SS w/1sld

Retail Price: $36,995.00
Pedata Direct: $28,995.00

Stock #: 11319

- With only 15,654 miles this one is ready to hit the road and start making memories. Sleeps 7 and has a super slide! Call 866-733-2829 for a complete list of options and to schedule a free live...

More Info

Fifth Wheel

2007 Grand Junction 34QRL w/4slds

Retail Price: $41,995.00
Pedata Direct: $23,995.00

Stock #: 11195

-

Super clean fifth wheel rv and loaded with tons of extras. Has a fireplace, ceiling fan and more! A must see for the serious RV'er. Call 866-733-2829 for a complete list of options before it's...

More Info

2007 Heartland RV Bighorn 3055RL w/3slds

Retail Price: $32,995.00
Pedata Direct: $23,995.00

Stock #: 11216

-

This spacious triple slide unit is loaded with upgrades! Has a LCD TV, fireplace, remote controlled JVC stereo and more. Be sure to call 866-733-2829 for a complete list of options. Hurry this one...

More Info

2007 Western RV Alpenlite 31CK w/3slds

Retail Price: $42,995.00
Pedata Direct: $19,995.00

Stock #: 10885

-

Alpenlite 5th wheel quality at an affordable price! Priced to sale at only $19,995 this is a must see RV. Be sure to call 866-733-2829 for a complete list of options.

2006 Forest River Cardinal 30TS w/3slds

Retail Price: $26,995.00
Pedata Direct: $19,995.00

Stock #: 11317C

- Just in time for summer camping. With 3 slide outs there is room for the whole family. Be sure to call 866-733-2829 for a complete list of options. Don't forget to ask about the free live virtual...

More Info

2004 Nu-Wa HitchHiker Champagne 33LK w/3slds

Retail Price: $28,995.00
Pedata Direct: $19,995.00

Stock #: 11272

-

This is a top of the line fifth wheel that is priced to sell! Loaded with all the extras you would expect. Call 866-733-2829 for a complete list of options before it's too late!

Travel Trailer

2011 Cruiser RV ViewFinder V24SD w/1sld

Retail Price: $28,995.00
Pedata Direct: $19,995.00

Stock #: 11293

- This is a nice light RV with a GVWR of only 6395lbs. With it's aerodynamic design it should be easy to pull. Call 866-733-2829 for a complete list of options and to schedule a free liver virtual tour.

2004 Holiday Rambler Presidential 34SKD w/2slds

Retail Price: $23,995.00
Pedata Direct: $15,995.00

Stock #: 11304

- This is a super clean double slide trailer with the quality you would expect from Holiday Rambler. Call 866-733-2829 for a complete list of options and to schedule a free live virtual tour. 
Toy Hauler

2005 Fleetwood GearBox 260FS

Retail Price: $19,995.00
Pedata Direct: $14,995.00

Stock #: 11313

- This is a nicely loaded toy hauler. Comes with pump station, generator, screen for ramp door and more. Call 866-733-2829 for a complete list of options. Hurry these are hard to find and do not last!

---

DISCLAIMER: Pedata RV works very hard to make sure all information provided on this website is accurate; however, different products, descriptions, promotion programs and services may change at any time from those on this site. (All advertised promotional discounted rates and payments can change with out notice and applicants must be accepted by the funding bank which typically includes but not limited to high scores, debt to income percentages, down payment and loan to value) All of our prices listed on this site are subject to change without notice and do not include tax and applicable fees. All technical data, product information, program information, photographs and illustrations are intended to be useful information available to Pedata RV at time of posting and are subject to change without notice.




Pedata RV Center RVs for sale on RVUSA: a Division of NetSource Media
You owe it to yourself to shop and compare.
You will see Pedata has the best prices and customer service around.
Don't make a $10,000 mistake shopping elsewhere.
Click here to view our motorhomes and RV sales pricing.


Pedata RV Sales | RV Consignment | RV Rentals | RV Information | RV Testimonials
About Pedata RV Center | FAQ About Pedata RV Center | RV News | RV Blog | RV Site Map | Sold RVs
Privacy Statement | Contact Pedata RV Center

To verify current information, call Toll Free 888-973-3282 or 520-623-6387 | Fax 520-623-9682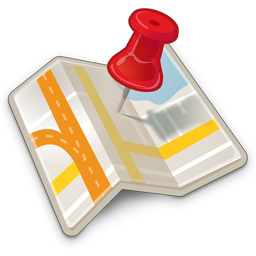 Administration, Rental & Service · 5151 S. Julian Drive · Tucson, AZ 85706

Copyright © Pedata Resales, Inc.