RV Camping in Arizona – National and State Parks
Arizona boasts some of the highest sunshine counts in America, making it a haven for outdoor adventurers from around the globe to explore their beloved national and state parks year-round.
Are you searching for the perfect romantic getaway or camping trip with the kids? Arizona has plenty of RV campgrounds to suit any need. To help plan your next road trip, we've gathered up the best state parks offering RV camping in Arizona.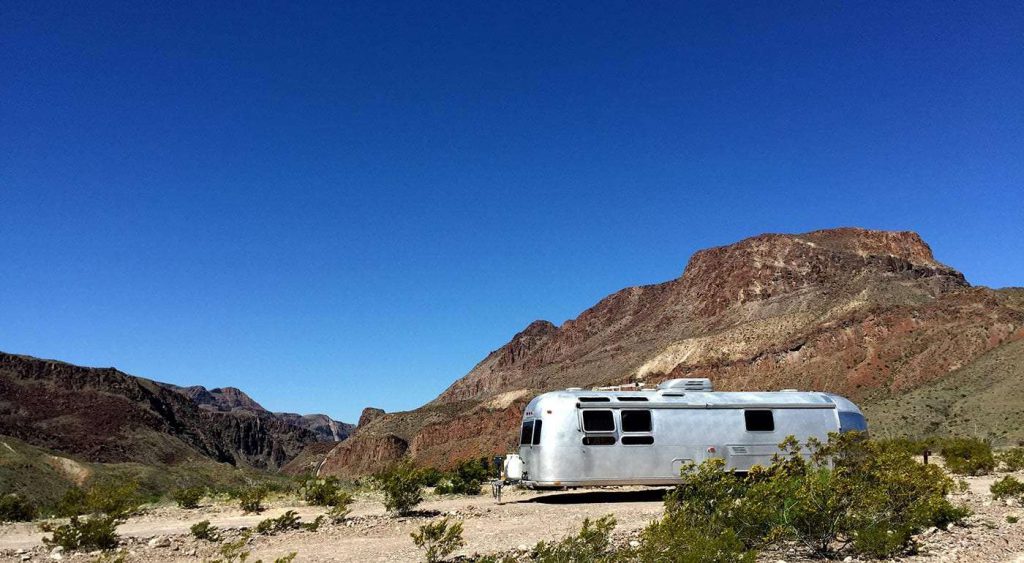 1. Tonto Natural Bridge State Park
Tonto Natural Bridge State Park is a popular tourist destination on Arizona's Mogollon Rim region, featuring plenty of outdoor activities and stunning hiking trails. Renowned as the largest natural travertine bridge in the world, this geological marvel can be found off state route 87 just 10 miles north of Payson along State Route 87.
The park also features a visitor center and museum. There are various short to strenuous hiking trails that will take you on an exciting journey through the canyon.
For your enjoyment, the park features numerous picnic areas with tables for easy meals between hikes. Furthermore, there are several "Ramadas," or group event spaces you can rent for larger group gatherings. Swimming isn't allowed beneath the Natural Bridge but you can swim downstream in Pine Creek.
2. Kartchner Caverns State Park
Kartchner Caverns State Park preserves a series of limestone caves that were once closely guarded secrets. The 3.9km (2.4 miles) of passageways were first discovered in 1974 on private land.
Touring the caves may seem spooky, but it's an experience you won't want to miss! The park's cave tours take visitors deep into 'Sky Island' country among the Whetstone Mountains.
Experience Kubla Khan, the world's tallest cave column made up of stalactites and stalagmites, or view the largest collection of brushite moonmilk in The Big Room. In summer months you can also spot bats roosting within this space.
The park's campground offers 12 pull-through sites and 43 other campsites with electric hookups and water. It is fully staffed, with restroom buildings offering showers and dump stations.
3. Red Rock Crossing State Park
For an unforgettable view of Arizona's breathtaking landscape and some exciting adventures, Red Rock Crossing State Park is the ideal destination. This 286-acre nature preserve is situated among Sedona's iconic red rocks, with trails winding through its breathtaking scenery.
There are plenty of amenities to keep you entertained and comfortable while exploring this stunning park. Day-use areas boast picnic tables, shaded ramadas, and barbecue grills for added convenience.
This area also boasts a magnificent red rock pool that's ideal for swimming and relaxing. The water has a pleasant temperature, while the surrounding oak trees and flora offer some of the best shade around.
Red Rock Crossing is one of the many stunning spots within Red Rock State Park that attracts both locals and visitors. It's the perfect spot for picnicking, fishing, or playing in the water during hot summer months.
4. Yuma Territorial Prison State Park
Yuma Territorial Prison, once home to thousands of inmates, is the ideal stop for anyone interested in Arizona's vibrant history. Opened on July 1, 1876 and closed two decades later (1909), these remnants offer visitors a glimpse into this once-powerful institution.
At Yuma Crossing State Park, you'll find a museum, restrooms and picnic areas. Additionally, several historic buildings and original cell blocks remain intact.
State park is a favorite among Old West reenactment groups such as Southwest Ghostriders and Arizona Ghostriders, who gather here each January for the Gathering of the Gunfighters event.
These cells, constructed out of adobe-and-rock by prisoners themselves, were intended to house those convicted of crimes ranging from polygamy to murder.
5. Estrella Mountain Regional Park
Estrella Mountain Regional Park is a majestic mountain range featuring wetlands and undisturbed desert areas as well as trails and picnic spots. Situated near Goodyear, it has become one of the most popular attractions in the region.
Shenandoah National Park offers over 33 miles of hiking and horseback riding trails. These routes range in length from 2.3 to 8.8 miles, making them suitable for both experienced hikers as well as adventurers alike.
The Gila River runs through the park, offering hundreds of visitors an unforgettable fishing experience along its banks. A fishing license is required by Arizona Game and Fish Department before entering the park for this activity, so make sure you get one before entering.
Estrella Mountain Regional Park offers seven developed campsites with full hookups – water, electricity and sewer. In the future, primitive and group camping will be added as part of the Park Master Plan.
If you need a Used RV or Used Motorhome in Arizona to take to some of these great RV Parks in Arizona contact Pedata RV Center for help. We always have best used RVs for sale in Tucson, Phoenix, and Arizona.