The Joys of RV Ownership Can Create Lasting Travel Memories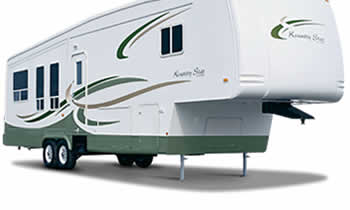 Owning an RV is becoming more and more popular with all ages and family types. As people recognize the independence, conveniencrv in the mountainse and luxury that the recreational vehicles of today afford they are not only renting them for travel, but purchasing them new or used. Whether you want a travel trailer, toy hauler, camper van, or motor coach there is a recreational vehicle that will fit your needs, your lifestyle and your budget perfectly. Purchasing a recreational vehicle has also never been easier. You can go online to a dealer like PedataRVCenter.com and find links to everything you need to know about the different makes and models, how to get financing, maintenance, and listings of new and used recreational vehicles for you to purchase.
No matter what size or style of recreational vehicle you are interested in, you will be amazed at the amenities that are included in today's RV. For instance, Holiday Rambler, one of the nations's leading makes of recreational vehicle offers no less than 8 motor coaches equipped with everything from state of the art entertainment systems to a fully appointed kitchen with hardwood cabinetry and beautiful furnishings. You can truly call this your "home away from home."
At Pedata, an RV wholesaler, they not only offer the full line of Holiday Rambler models, but also pre-owned makes and models from many of the other top manufacturers like Monaco, Fleetwood, Winnebago, Newmar, and others. You will be able to pick and choose the one that fits you and your lifestyle the best. Check out the information on the different product lines and their characteristics and options to match them to your needs. If you are planning on traveling with a family in your RV for long weekends at the lake, you will have different requirements than a couple who plans on taking trips across the country.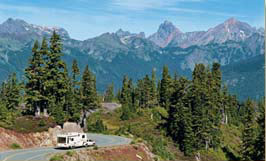 You can also find many financing tools for your RV purchase online. There are lenders who specialize in new, used, and refinancing loans that are designed just for recreational vehicles. Unlike a bank or credit union, these lenders are familiar with the unique needs of those who are buying a motor coach or travel trailer. They have flexible financing lengths and competitive interest rates. You can begin the process by using an online RV financing calculator which can let you know how much you can afford and estimate your monthly payments.
Once you have found your perfect fifth wheel or motor home the dealers at Pedata RV will be happy to help you finalize your financing, and if you are getting a new model, select your colors, and order any options you may have decided on, along with arranging the pick up or delivery of your new vehicle. They can even help you arrange travel if you are from out of state.
You will find all kinds of maintenance tips and other resources for RV owners online at Pedata's website. You can learn the best places to stay and camp, you can find links to clubs for owners of your particular make of vehicle, and any additional help or information you may need.
Join the hundreds of thousands of individuals and families who have discovered the pleasures of traveling in a recreational vehicle. You will not find a better way to travel and see the country while connecting with your family and friends. No hotel or flight reservations, no lost luggage, no waiting in line for security checks. You can travel at your own pace and stop and see the sights along the way. It is the best way to get you in the driver's seat steering to a brighter future.