RV RENTALS at Pedata RV Center

Travel Trailers, Fifth Wheels or Toy Haulers
Join the Adventure of RVing With Our Affordable RV Rentals
RV Rentals - You don't need to own a recreational vehicle to enjoy recreational travel! Each year, thousands of Americans enjoy the comfortable convenience and spontaneous adventure of recreational travel by renting a travel trailer, toy hauler, and so on. With the help of Pedata, you can find the perfect RV rentals in Tucson, AZ. Although we're based in Arizona, our website allows you to learn all about the motorhome and RV rentals we have online without the hassle of coming in to the showroom. .
RV renting is a great option for those who love recreational vehicle travel but don't want the financial commitment of owning a recreational vehicle, or for those who are considering purchasing a travel trailer, toy hauler, and so on, and want to make sure it's for them. RV renting is also a great option for those who have decided to buy, because you can go through a trial run in one or several models to determine which travel trailer or toy hauler is best-suited to your particular needs.
RV Rentals - What it Takes to Rent
All rental dealers require that recreational vehicle renters have a valid driver's license and a major credit card as a security deposit before a reservation can be made. Minimum driver age varies with each rental dealer. Before you rent, check with your automobile insurance carrier to see if a recreational vehicle rental is covered under your current policy. When planning your next vacation, select a beautiful recreational vehicle online from Pedata RV rentals in Arizona.
Check Out Pedata's RV Rental Rates
Travel Trailer
Rental Rates

Low Season
Sept 1st to May 31st
Travel Trailers
Size
1 wk
2 wk
1 mo
Milan Lite
27'
$534
$967
$1469
Milan Slide
29'
$557
$1008
$1532
Stellar Toyhauler
26'
$565
$1023
$1554

Stellar Toyhauler

29'

$580
$1050
$1595
High Season
June 1st to Aug 31st
Travel Trailers
Size
1 wk
2 wk
1 mo
Milan Lite
27'
$554
$1008
$1501
Milan Slide
29'
$575
$1047
$1558
Stellar Toyhauler
26'
$580
$1056
$1572

Stellar Toyhauler

29'

$595
$1083
$1612
Travel Trailer Diagrams:
STELLAR 23SB TOY HAULER
STELLAR 26FB TOY HAULER
MILAN 24LSBH TRAVEL TRAILER
MILAN 26BHSG TRAVEL TRAILER
Schedule your vacation today by
emailing or calling 1-888-973-3282
Monday through Friday 8:00 am - 5:00 pm.
With our RV rental services, we can help you rent a travel trailer, toy hauler, and more.
You can even do most of the shopping online!

Reservations for RV Rentals
Reserve your recreational vehicle 30 days in advance for best selection. Pedata accepts Visa, Mastercard, American Express and Discover. You can reserve your rental online.
Click for an ONLINE RV RENTAL APPLICATION


RV Rental Terms:
1. No person under 25 years of age is allowed to drive a rental unit.
2. A valid driver's license and proof of insurance is required on all listed drivers to qualify.
3. Sorry, NO PETS in RV rentals!
4. No credit or refund for any unused rental time.
5. NO SMOKING is allowed in any rental unit.
6. NO sitting or standing on the rental unit roof.
7. NO towing of anything without prior approval

Damage Deposit for RV Rentals :
A $1,000.00 security deposit for travel trailers is required at the time of rental, and must be charged to a major credit card. Deposits are fully refunded within 10 working days of your returning the recreational vehicle -- minus any damage or cleaning charges required.

Sanitation Fees for RV Rentals :
A mandatory $60.00 sanitation fee is charged for all rented vehicles for flushing, recharging and sanitizing of the sewage system, exterior detail and bathroom fixture sanitation.

Break Requirements for RV Rentals :
In order to ensure the safety of our customers we require electric braking systems for all travel trailer rentals. Customers may contact our service department to inquire about our preferred customer pricing for electric braking system installation. Pedata RV Center may require a sway bar control depending on the size of the trailer you are renting and the towing capacity of your truck.
Disclaimer:
Pricing of RV rentals subject to change depending on unit type and availability of RV rentals in Tucson, AZ. Check online RV rental rates here.
Click for an ONLINE RV RENTAL APPLICATION

Other Important Info About Our RV Rentals:
A) The person named on the RV RESERVATION APPLICATION must be 25 years of age and is the only person authorized to sign our RV rental agreement and drive the RV.
B) Pedata RV Center reserves the right to substitute a RV rental vehicle of equal or greater value, or refund your deposit due to unavailability of the vehicle;
C) No refund will be issued if you return the travel trailer prior to your scheduled return date;
D) Smoking and pets are prohibited. Towing of any type is prohibited unless approved prior to pick up and an additional fee of $19.95 per day is paid.
E) Generally, all RV rental vehicles will be available for pick up only after 1:00 PM. Early Pick Ups may be available; please request Early Pick Up 3-5 days prior to departure date and call the morning of your departure to check with us. Monday - Friday 8:00 AM to 4:00 PM are the only times to pick up or return rentals. We are closed Saturday and Sunday.
F) RV rental vehicles must be returned prior to 11:00 AM to be considered on time and avoid late fees;
G) Any additional drivers must have a clean driving record, be at least 25 years old, and be present at the time of departure with their valid driver's license available;
H) If balance due is being paid by personal check or business check, this must be paid 3 banking days prior to departure. NO out of state checks accepted;
I) RV rentals do not come equipped with dishes or linens unless rented at the time the reservation is made. A Go Pack can be rented for $99.00, which includes pots, pans, dishes, linens, towels, utensils, etc.
J) Portable generators are available for rental use with our travel trailers and toy haulers. The cost is $150.00 per week plus tax.
K) A TV can be rented for $19.95 per week.
L) An optional inside cleaning fee is available for a cost of $35.00. This is for light cleaning, any extra cleaning will be charged extra fees.
All rented vehicles are subject to all terms and conditions of the rental contract .
You owe it to yourself to shop and compare.
You will see Pedata has the best prices and customer service around.
Don't make a $10,000 mistake shopping elsewhere.
Click here to view our motorhomes and RV sales pricing.


Pedata RV Sales | RV Consignment | RV Rentals | RV Information | RV Testimonials
About Pedata RV Center | FAQ About Pedata RV Center | RV News | RV Blog | RV Site Map | Sold RVs
Privacy Statement | Contact Pedata RV Center

To verify current information, call Toll Free 888-973-3282 or 520-623-6387 | Fax 520-623-9682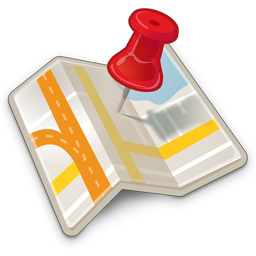 Administration, Rental & Service · 5151 S. Julian Drive · Tucson, AZ 85706

Copyright © Pedata Resales, Inc.