Search No More for the Best Deals on Repossessed Motorhomes

There is an RV center in Tucson, Arizona that surpasses all other RV dealers in the nation. Pedata RV stands above the rest when it comes to inventory selection, customer service and wholesale pricing. We offer unparalleled deals on motorhomes, travel trailers, toy haulers, diesel pushers, campers, fifth wheels and more. We purchase these used RVs from all around the nation at incredible prices. We deal with manufacturers, RV dealers, and private sellers. We also purchase repossessed motorhomes, some barely ever used. We find these units, and then pass the savings on to you. Each unit is guaranteed by Carfax, and at Pedata, we assure that every one of them is in tip-top condition before it ever makes an appearance on the sales floor.
Although based in Arizona, you can purchase one of our top-of-the-line RVs from anywhere in the nation. We offer an online showroom where you can browse our complete inventory of recently purchased repossessed units to find the recreational vehicle that will best meet your needs. Our website offers virtual tours of every RV, allowing you to see exactly what they look like inside and out. There are also a host of photographs of each unit as well. This online showroom is available to Internet viewers twenty-four hours a day, every day of the year.
At Pedata RV Center we recognize the importance of taking care of the most important people in our organization … the customers. Our impeccable service has paid off, and we have been named as one of the top ten Holiday Rambler dealers in the nation. While this is just one major brand of recreational vehicle, it is representative of how all of the major brands look at Pedata. They recognize that each member of our staff is well versed in recreational vehicles, and can help you find just the unit that will best serve your needs. More importantly, however, is the fact that our staff members share the same customer service goals, and that is to be sure that you, the customer, are well taken care of.
If you are interested in purchasing an RV, or if you are just considering it and want to see what is out there, visit our website or drop in and see us in person. Either way, you will find that we offer the best deals in the nation, and the best service to compliment your savings.
You owe it to yourself to shop and compare.
You will see Pedata has the best prices and customer service around.
Don't make a $10,000 mistake shopping elsewhere.
Click here to view our motorhomes and RV sales pricing.


Pedata RV Sales | RV Consignment | RV Rentals | RV Information | RV Testimonials
About Pedata RV Center | FAQ About Pedata RV Center | RV News | RV Blog | RV Site Map | Sold RVs
Privacy Statement | Contact Pedata RV Center

To verify current information, call Toll Free 888-973-3282 or 520-623-6387 | Fax 520-623-9682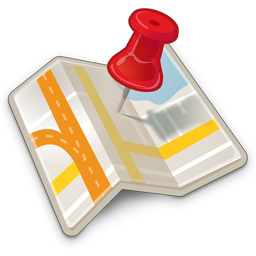 Administration, Rental & Service · 5151 S. Julian Drive · Tucson, AZ 85706

Copyright © Pedata Resales, Inc.