New and Used Class A Recreational Vehicles at Pedata RV Center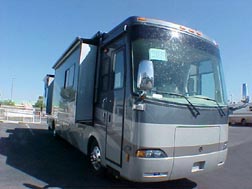 The Class A recreational vehicle is constructed on a commercial truck chassis, a specially designed motor vehicle chassis, or a commercial bus chassis. Class A recreational vehicles are so-called full-sized RVs, and in addition to being larger than the Class B or C type RVs, they typically have more amenities and luxury features as well.
Why Choose Pedata as Your Trusted Dealer for Class A Recreational Vehicles
Pedata RV Center is an Arizona-based dealer of new and used motorhomes, and we specialize in the Holiday Rambler, one of the most exciting brands of recreational vehicles in the industry. We don't just sell Holiday Ramblers, though. We carry all major brands of new and used Class A recreational vehicles.
Even if you're not in Arizona, you can buy from Pedata with confidence. Visit our online sales showroom to check our inventory of new and used Class A recreational vehicles, including of course many Holiday Rambler Class A recreational vehicles. You can view our Class A recreational vehicle inventory, new and used, online 24/7 and each RV on our lot by viewing extensive interior and exterior photos or by our new live online video virtual tour (Call Toll Free 888-545-8314 to ask how!).
Pedata RV Center is a Top 10 dealer, which is a testament to our service record as well as our online inventory and sales. When you want to consider your choices for a Class A recreational vehicles or are ready to buy, consider Pedata RV Center, where you can buy your RV online and save thousands, all without a pressured sales pitch. We have new and used Class A recreational vehicles for sale, and our inventory changes constantly, so check back often to see what's new (or used!).
You owe it to yourself to shop and compare.
You will see Pedata has the best prices and customer service around.
Don't make a $10,000 mistake shopping elsewhere.
Click here to view our motorhomes and RV sales pricing.


Pedata RV Sales | RV Consignment | RV Rentals | RV Information | RV Testimonials
About Pedata RV Center | FAQ About Pedata RV Center | RV News | RV Blog | RV Site Map | Sold RVs
Privacy Statement | Contact Pedata RV Center

To verify current information, call Toll Free 888-973-3282 or 520-623-6387 | Fax 520-623-9682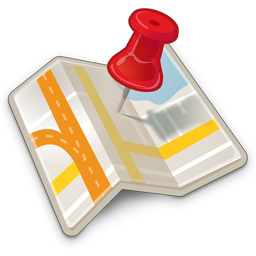 Administration, Rental & Service · 5151 S. Julian Drive · Tucson, AZ 85706

Copyright © Pedata Resales, Inc.