Specializing in Nationwide Online RV Sales
America's Foremost Recreational Vehicle Wholesaler Dealer Now Offering RV Sales Directly to the Public
RV Sales - Don't Make a $10,000 Mistake Shopping Elsewhere on Your Next Recreational Vehicle
Online RV sales from a wholesaler means you save thousands. Purchase motorhomes, travel trailers, and fifth wheels directly from America's foremost recreational vehicle wholesaler and save as much as $10,000 or more.
Enjoy the inherent ease of buying from a specialist in nationwide internet recreational vehicle sales. Our online RV sales on used RVs can't be beat!
Pay the lowest prices anywhere, whether online or on the lot. Pedata RV is the place to get the best price on used recreational vehicles.
Feel relaxed and be comforted knowing that Pedata is not a high pressure recreational vehicle dealer. Our prices speak for themselves.
Search our extensive online inventory of used RVs catered to every budget. That means GREAT RV sales deals for you!
Select from a collection of Pedata's hand-picked, quality used recreational vehicles from manufacturers, dealers, and private parties from all over the country. These high-quality recreational vehicles are online and searchable.
Compare major brands of pre-owned recreational vehicles including: Holiday Rambler, Damon, Monaco, National, Newmar, Beaver, Winnebago, Fleetwood, Safari and many more.
Pedata RV Sales Center, America's foremost RV wholesaler, now sells used RVs, fifth wheels, and travel trailers direct to you! You can now purchase all major brands of pre-owned motorhomes like Holiday Rambler, Damon, Monaco, National, Newmar, Beaver, Winnebago, Fleetwood, Safari and more! Check out our online inventory for a variety of RVs catered to every budget. See all types of motorhomes from late model diesel pusher slide-outs to slightly older gas-powered non-slide-out coaches. You are sure to find the perfect recreational vehicle among Pedata's collection of hand-picked, quality used recreational vehicles selected from dealers, manufacturers, and private party sellers all over the country you're sure to find the perfect recreational vehicle for you. Pedata is committed to providing valueable recreational vehicle sales and maintenance that will guarantee that you become a lifetime customer!

But don't just take it from us,
hear what our customers have to say...
Customer Testimonials
Continue Reading About Our Nationwide Internet RV Sales
Latest RV News
Pedata has increased its inventory of motorhomes for sale, as they are anticipating an increase in the number of people that will be vacationing in an RV this year. This will create an upswing in the number of RVs to be purchased for the Spring/Summer travel season of 2013. The Recreational Vehicle Industry Association (RVIA) has collected data through an annual poll called the Campfire Canvass Survey. The results of this survey of RV owners indicated that seventy-one percent of them stated that they would be traveling in their RVs this summer. This is a substantial increase over the figures of ...more
Tue, May 21 2013 11:51:16
Used RV sales are about to increase for a couple of reasons. One of them is obvious; it's about time for people to start their summer vacations, or at least start planning them. The other reason is that there is an event approaching that draws RVers from all across the nation; it is called Escapade. The 2013 Escapade RV Rally will take place in Gillette, Wyoming starting June 30th and ending on July 5th. There will be thousands of RV enthusiasts enjoying the seminars and educational opportunities regarding the RV lifestyle, as well as a host of RV products for sale ...more
Tue, May 7 2013 11:39:07
You've noticed how your neighbor and his family spend long summer vacations and many weekends throughout the year on the road in their beautiful motorhome. They seem to have so much fun with it even when it's parked at home. The kids have frequent slumber parties and actually seem to enjoy washing it. Wow! That family loves its motorhome. They even named it: D2D2. Seriously. So, you've decided if owning an RV motorhome is that much fun and can make your family enjoy being together that much, it's time for you to check out some RV Dealers.Most RV dealers have ...more
Mon, March 4 2013 19:18:03
RVs that are pulled by a vehicle are of two types: travel trailers and fifth wheels. While a travel trailer is connected to a ball hitch on the rear of the towing vehicle, the fifth wheel hitch is located in the bed of a pickup truck.Basically, the fifth wheel hitch is like the hitches on large semi-trailers. Those big 18-wheelers regularly carry tons of weight and the design of their hitches enables them to do so. Because fifth wheels are generally larger and heavier than travel trailers, their hitches are designed similarly to the hitches of the big rigs we ...more
Mon, March 4 2013 18:49:38
Get out on the road in your used travel trailers and RVs without worrying about "keeping the kids entertained" during the trip! With the recreational vehicle at your disposal traveling with kids just got easier. Hint: RV Travel with Kids Should be Fun!1. Get the right RV. There are a variety of RV models to choose from. Whether you're headed out on the world's most well planned road trip or the world's most last minute decision to try full time RVing, the first decision that will need to be made is what type of RV you'll be driving when you hit ...more
Fri, February 8 2013 19:19:40
Traveling is a great experience; however, it can be stressful as well. Car travel means spending a lot of time in a cramped space and a lot of money on food and lodging. Plane travel means more money spent on tickets as well as a substantial amount of time spent at busy, crowded airports. Choosing to travel by RV is a great alternative with many advantages. RVs allow you to travel in comfort while experiencing fun and adventure before you even reach your final destination. Of course, with an RV, you don't even need a final destination because the road ...more
Fri, February 8 2013 19:09:20
Pedata RV Center now offers full RV service and collision repair. Techs in the Pedata RV service and repair department are trained and certified in all major RV fields and have technical training specific to the recreational vehicle. Many auto body shops offer RV repair and RV collision repair, but there aren't many with RV specific training and experience. The service department runs frequent specials of popular service packages that can be accessed easily on the company website RV owners who are looking for a good RV service center to rely on for regular RV maintenance and service, Pedata has all ...more
Fri, April 12 2013 15:03:44
For some people, dreams of retirement include working in the garden or pursuing a hobby or simply having more time to spend at home. For others, retirement means they are finally free to travel whenever they want for as long as they want. This could mean a cruise around the world or an RV camping trip to the nearest National Park. Regardless of the type of travel that is desired, everyone agrees it is good to save on expenses. For those who want to enjoy the countryside, used RVs for sale are a great opportunity to get a good deal ...more
Tue, February 26 2013 14:20:22
For many people, a family vacation in the RV means taking everyone along, including the pets. Before taking your motorhomes on the road with your favorite animals on board, consider carefully what others have learned about RVing with pets. Luckily for pet parents, many RV parks are designed to accommodate four-legged guests. Some are equipped with superior pet-friendly amenities that ensure man's best friend enjoys the vacation as much as his owners do. If you plan on RVing with pets, you'll want to scope out campgrounds along your route to identify which ones readily accept dogs, cats and other critters. Although ...more
Wed, January 23 2013 10:43:47
The southwestern state of Arizona in the United States has many natural attractions. Residents and visitors to the state should take time to appreciate the wonders waiting to be discovered. One excellent way to tour is by recreational vehicle or RV. They offer the unique advantage of both transportation and lodging at the same time. You can even cook in the RV instead of eating out constantly while on vacation. Some of the best RV road trips can be found in Arizona. Consider these recommended Arizona RV destinations for your next vacation. Antelope Canyon: Antelope Canyon is on Navajo land. This ...more
Wed, January 9 2013 15:41:44
If you're not from Arizona, you can still benefit from Pedata's great RV sales. Pedata RV Sales specializes in nationwide internet recreational vehicle sales. Our large online RV sales inventory, including a great selection of class A RVs, allows us to reach the entire world with our great prices and service. You truly will not find better prices anywhere, online or on any lot. And Pedata provides the added value of experience and detailed product knowledge shared by courteous professionals. You will be pleasantly surprised to find that Pedata is NOT a high pressure recreational vehicle dealer and instead chooses instead to allow the recreational vehicle prices to speak for themselves; you will notice a difference in quality with all of Pedata's new and used motorhomes as soon as you look at one.
Recreational Vehicle Maintenance and Rentals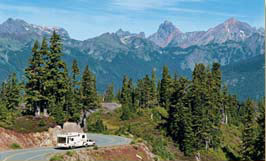 Pedata RV Sales is a locally owned, full-service recreational vehicle dealer offering recreational vehicle sales, maintenance, rentals, financing and extended warranties. In addition, Pedata is conveniently located just 5 minutes from Tucson International Airport in Arizona, making its "fly and buy" recreational vehicle sales program a quick and easy way to purchase a wide selection of new and used diesel pushers and other recreational vehicles even if you are out-of-state (outside of Arizona).
Pedata offers you many RV Rentals. We have new and used recreational vehicles: motorhomes, travel trailers, fifth wheels and toy haulers for weekly or monthly rental. You can rent a comfortable and convenient recreational vehicle for a couple of days, a couple of weeks, or more. Whether for business or pleasure, Pedata has a recreational vehicle rentals to meet whatever your needs may be.
Recreational Vehicle Financing
Pedata RV Sales has over 20 years of rv financing experience working for you and some of the best interest rates available. Whether you have perfect credit or less than perfect credit, Pedata will negotiate with every major recreational vehicle lender to find you the best possible rate and term on your recreational vehicle purchase. Even if you buy your recreational vehicle from another dealer, Pedata will carefully manage your rv financing and offer you the same valuable extended maintenance agreements offered to customers who buy their recreational vehicles at the Pedata dealership. For more information please check RV Financing.
Pedata Locations and Hours of Operation
Pedata is open for recreational vehicle sales and business Monday through Saturday 8:00 am - 5:30 pm, and Sunday, 11:00 am - 5:00 pm.
Pedata has two convenient locations just off of interstate 10 (I10) in Tucson. The showroom is located at 4933 S. Outlet Center Drive and the rental, maintenance center and administrative offices are located at 5151 S. Julian Drive.
You owe it to yourself to shop and compare.
You will see Pedata has the best prices and customer service around.
Don't make a $10,000 mistake shopping elsewhere.
Click here to view our motorhomes and RV sales pricing.


Pedata RV Sales | Sell My RV | RV Consignment | RV Rentals | RV Information | Pedata's RV Testimonials
About Pedata RV Center | FAQ About Pedata RV Center | RV News | RV Blog | RV Site Map | Sold RVs
Privacy Statement | Contact Pedata RV Center | SellMyRVToday.com

To verify current information, call Toll Free 888-545-8314 or 520-807-0900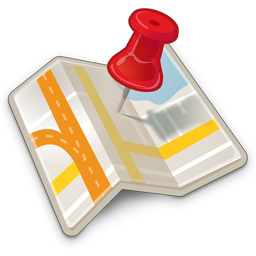 Pedata RV Sales Center · 4933 S. Outlet Center Dr · Tucson, AZ 85706

Copyright © Pedata Resales, Inc.
Pedata is a Proud Member of the Following Organizations: