Pedata Has the Most Comprehensive Selection of New and Used Diesel Pushers Motorhomes For Sale

What Is a Diesel Pusher Motorhome?
You may be wondering what the differences are between a gas-powered and diesel-powered motorhome, also called a diesel pusher. The primary difference (other than the type of fuel required) lies in the foundation of the motorhome – the chassis. Diesel RV motorhomes are typically built on rear-engine chassis, whereas gas coaches are typically built on front-engine chassis. Generally speaking, diesel pusher motorhomes allow for higher carrying capacity and towing capability due to the chassis and powertrain advantages. Gasoline powered recreational vehicles, on the other hand, are typically lower-priced than their diesel pusher counterparts.
Pedata RV Center's New and Used Diesel Pusher Motorhomes for Sale
At Pedata RV Center, you can find high-quality motorhomes, RVs, and new and used diesel pusher motorhomes for sale at fantastic bargains. As America's foremost RV wholesaler, we can save you as much as $10,000 or more on your purchase.
Although we are based in Arizona, you can buy from Pedata with confidence no matter where you live. Visit our online sales showroom to check our inventory of new and used diesel pusher motorhomes for sale. We carry most Diesel RV models, including Classes A, B, and C, as well as Diesel Pushers. No matter where you live, you can view our RV inventory, including new and used diesel pushers and gas-powered motorhomes, 24/7 via our online sales showroom.
Pedata RV Center is a Top 10 Holiday Rambler Motorhome Dealer
Pedata RV Center has impressed consumers with its inventory of RVs and diesel pushers, as well as our impeccable service, so much so that we made the top 10 Holiday Rambler RV dealer list in the country. You can save thousands on your purchase, especially when you're looking for used diesel pushers and motorhomes.
With our inventory, prices, and full commitment to service after the sale, it's no wonder that Pedata RV Center is recognized year-in and year-out as one of the top 10 Holiday Rambler dealers. With thousands of RV dealerships nationwide vying for such a title, it's a big deal.
Whether you're new to RV sales, beginning your research and stumbled upon our website, or you're ready to buy a new or used diesel pusher motorhome and are just looking for the best one you can find, Pedata RV Center is ready to assist you. Our inventory of new and used diesel pusher motorhomes changes constantly, so check back often to see what's recently for sale.
You owe it to yourself to shop and compare.
You will see Pedata has the best prices and customer service around.
Don't make a $10,000 mistake shopping elsewhere.
Click here to view our motorhomes and RV sales pricing.


Pedata RV Sales | RV Consignment | RV Rentals | RV Information | RV Testimonials
About Pedata RV Center | FAQ About Pedata RV Center | RV News | RV Blog | RV Site Map | Sold RVs
Privacy Statement | Contact Pedata RV Center

To verify current information, call Toll Free 888-973-3282 or 520-623-6387 | Fax 520-623-9682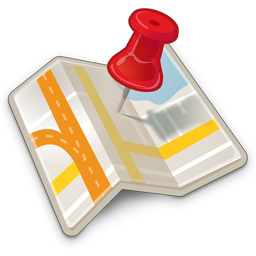 Administration, Rental & Service · 5151 S. Julian Drive · Tucson, AZ 85706

Copyright © Pedata Resales, Inc.