Fleetwood Enterprises
Nations Largest RV Manufacturer
Since its beginnings in 1950, Fleetwood has grown to become the nation's largest manufacturer of recreational vehicles and a leading producer of manufactured housing. Headquartered in Riverside, California, Fleetwood RV manufactures a recreational vehicle to fit every need. Their selection includes truck campers, travel trailers, fifth wheels, tent trailers, and motorhomes.
Fleetwood RV produces quality recreational vehicles in every category, as you can see from the number of Fleetwood RVs touring the highways and backroads of America, or stepping inside one as you shop for a recreational vehicle of your very own.
Fleetwood RV Enterprises:

Truck Campers:
Elkhorn
Elkhorn LT


Travel Trailers and Fifth Wheels:
Prowler Wilderness
Terry Mallard
Caravan Pioneer


Luxury Towables:
Pride
Triumph


Class "C" Motorhomes:
Tioga Jamboree
Tioga SL Jamboree GT


Class "A" Motorhomes:
PaceArrow Southwind
Bounder Flair
Storm Tierra
Fiesta


Class "A" Diesel Motorhomes:
Revolution Excursion
Providence Discovery
Bounder Expedition


Luxury Motor Coaches:
American Heritage
American Eagle
American Tradition
American Dream


Contact Information:
Telephone Numbers
Motor Home Class A & C: 800-322-8216
American Coach Division: 800-435-7345
Travel Trailer & Truck Campers: 800-445-3307
Folding Trailers: 814-445-9661


Mailing Addresses
Customer Relations- Motor Home Group
Motor Homes Class A & C
P.O. Box 59933
Riverside, CA 92517


Customer Relations- American Coach Group
American Couch
1420 Patterson Street
Decatur, IN 46733


Customer Relations- Towable Group, Travel Trailers, and Truck Campers
P.O. Box 7638
Riverside, CA 92513


Customer Relations- Folding Trailer Group and Folding Trailers
P.O. Box 111
Somerset, PA 15501


American Heritage

Inside An American Heritage

American Eagle
You owe it to yourself to shop and compare.
You will see Pedata has the best prices and customer service around.
Don't make a $10,000 mistake shopping elsewhere.
Click here to view our motorhomes and RV sales pricing.


Pedata RV Sales | RV Consignment | RV Rentals | RV Information | RV Testimonials
About Pedata RV Center | FAQ About Pedata RV Center | RV News | RV Blog | RV Site Map | Sold RVs
Privacy Statement | Contact Pedata RV Center

To verify current information, call Toll Free 888-973-3282 or 520-623-6387 | Fax 520-623-9682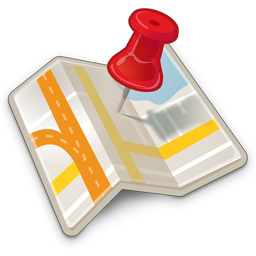 Administration, Rental & Service · 5151 S. Julian Drive · Tucson, AZ 85706

Copyright © Pedata Resales, Inc.