Search No More for the Best Deals on New and Used RVs Online
Pedata RV Center: A Virtual RV Trader Online
At Pedata, we like to consider ourselves your RV trader online! We have one of the most extensive inventories of used RVs in the nation, and you can see every one of them on our website. Not only do we provide a comprehensive description of the units, but also we post pictures of the inside and outside of the each one. In addition, we offer a virtual tour, which even gives you a better perspective of the RV. We want you to feel confident about what you are buying, and that's not always easy when you are purchasing a big-ticket item online. By showing you the pictures and describing the RV, you get a great idea of exactly what you are getting. You can also rest assured that you will end up with a top quality unit from a highly regarded company that ranks in the top ten in the country. As an additional consolation, we provide a Carfax guarantee with each unit that we sell.
The reason that we go to such great lengths for our perspective buyers is because we understand the importance of customer service. Not just while trying to make a sale, but for the entire length of your RV life! This is what keeps our customers coming back time after time, as they adjust their RV preferences, upgrade to a larger or newer model, or decide it's time to sell their RV.
As an RV trader online, we must be competitive, so we make sure that we offer the best product on the market, at the best price that we can. Making these top-of-the-line RVs available at wholesale prices is actually part of our customer service. We hand pick every unit we purchase, making sure that it meets our strict standards and qualifications. We individually select every unit we buy, assuring that we only choose the ones that qualify and meet our standards of quality. We buy them from other dealers, private parties and manufacturers. Our RV technicians go through each unit and make any repairs or adjustments to assure that the customer drives away beaming with pride and happiness in their "like new" recreational vehicle. Customers can save as much as $10,000 on a single purchase.
Before you buy an RV from an unknown source, give your trusted RV trader online a call and let us show you what we are capable of.
You owe it to yourself to shop and compare.
You will see Pedata has the best prices and customer service around.
Don't make a $10,000 mistake shopping elsewhere.
Click here to view our motorhomes and RV sales pricing.


Pedata RV Sales | RV Consignment | RV Rentals | RV Information | RV Testimonials
About Pedata RV Center | FAQ About Pedata RV Center | RV News | RV Blog | RV Site Map | Sold RVs
Privacy Statement | Contact Pedata RV Center

To verify current information, call Toll Free 888-973-3282 or 520-623-6387 | Fax 520-623-9682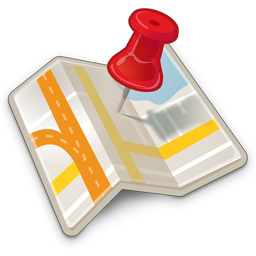 Administration, Rental & Service · 5151 S. Julian Drive · Tucson, AZ 85706

Copyright © Pedata Resales, Inc.