Motorhomes for Sale by Owner at Pedata RV Center: Specializing in Nationwide Online RV Sales
You simply can't beat Pedata RV Center's inventory when it comes to high-quality motorhomes for sale. Our inventory of quality new and used RVs, campers, trailers, toy haulers, diesel pushers, and more is hand picked from manufacturers, dealers, and private party sellers all over the country and all guaranteed by Carfax. When you buy your RV from Pedata, you can rest assured that you're getting a quality motorhome. The real benefit of shopping motorhomes for sale by owner through Pedata is that your purchase is guaranteed by Carfax, yet you benefit from private sellers all over the country.
America 's Foremost RV Wholesaler Now Offering Motorhomes for Sale By Owner Directly to the Public
Pedata RV Center is an Arizona-based dealer and wholesaler of new and used RVs and campers. Even if you're not in Arizona, you can buy from Pedata with confidence. Visit our online sales showroom to check our inventory of RVs and motorhomes for sale. You'll find most models of motorhomes for sale there, including Classes A, B, and C, as well as Diesel Pushers. No matter where you live, you can view our inventory online 24/7 and see each RV on our lot by viewing extensive interior and exterior photos or by our new live online video virtual tour (Call Toll Free 888-545-8314 to ask how!). You can rest assured that you're buying from a specialist in nationwide internet RV sales.
With our inventory, prices, and full commitment to service after the sale, it's no wonder that Pedata RV Center is recognized year-in and year-out as one of the top 10 Holiday Rambler sellers. With thousands of RV dealerships nationwide vying for such a title, it's a big deal.
Motorhomes for Sale By Owner - Don't Make a $10,000 Mistake Shopping Elsewhere on Your Next RV or Camper
Buy a motorhome, camper, travel trailer, diesel pusher, or fifth wheel through America's foremost RV wholesaler and you'll save as much as $10,000 or more. Whether you're new to RV sales or you're ready to buy and are just looking for the best motorhome for sale you can find, Pedata RV Center is ready to assist you. Our inventory of RVs and campers changes constantly, so check back often to see what's new (or used!).
You owe it to yourself to shop and compare.
You will see Pedata has the best prices and customer service around.
Don't make a $10,000 mistake shopping elsewhere.
Click here to view our motorhomes and RV sales pricing.


Pedata RV Sales | RV Consignment | RV Rentals | RV Information | RV Testimonials
About Pedata RV Center | FAQ About Pedata RV Center | RV News | RV Blog | RV Site Map | Sold RVs
Privacy Statement | Contact Pedata RV Center

To verify current information, call Toll Free 888-973-3282 or 520-623-6387 | Fax 520-623-9682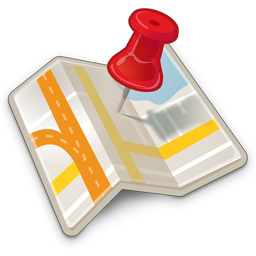 Administration, Rental & Service · 5151 S. Julian Drive · Tucson, AZ 85706

Copyright © Pedata Resales, Inc.