Specializing in Nationwide Motorhome Sales
America's Foremost RV Wholesaler/Dealer Now Offering Motorhome Sales Directly to the Public
Motorhome Sales at Pedata RV
With our inventory, prices, and full commitment to service after the sale, it's no wonder that Pedata RV Center is recognized year-in and year-out as one of the top 10 Holiday Rambler motorhome sellers. With thousands of RV dealerships nationwide vying for such a title, it's a big deal. And each day, we strive to bring our customers the same service and knowledge about new and used motorhomes that has earned us that coveted spot.
For those reasons and more, you should consider buying your new or used motorhome from Pedata RV Center, an Arizona-based dealer of new and used RVs and motorhomes. Even if you're not in Arizona, you can buy from Pedata with confidence. Visit our online sales showroom to check our inventory of new and used motorhomes sales. We have impressive selections of both new and used motorhomes so you can buy the one that fits your style and budget.
Our inventory of used Holiday Rambler motorhomes changes often, but some models we typically have for sale in our showroom include:
Whether you're new to motorhome sales, beginning your research and stumbled upon our website, or you're ready to buy and are just looking for the best dealer and price, Pedata RV Center is ready to assist you. We have new and used models, and our motorhome sales inventory changes constantly, so check back often to see what's new.
You owe it to yourself to shop and compare.
You will see Pedata has the best prices and customer service around.
Don't make a $10,000 mistake shopping elsewhere.
Click here to view our motorhomes and RV sales pricing.


Pedata RV Sales | RV Consignment | RV Rentals | RV Information | RV Testimonials
About Pedata RV Center | FAQ About Pedata RV Center | RV News | RV Blog | RV Site Map | Sold RVs
Privacy Statement | Contact Pedata RV Center

To verify current information, call Toll Free 888-973-3282 or 520-623-6387 | Fax 520-623-9682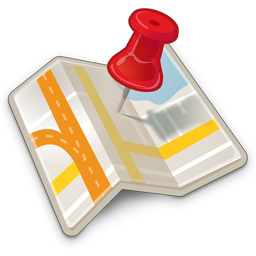 Administration, Rental & Service · 5151 S. Julian Drive · Tucson, AZ 85706

Copyright © Pedata Resales, Inc.