Diesel Pushers at a Great Price

Diesel Pushers are recreational vehicles that are fueled, as the name suggests, by diesel rather than gasoline. They are constructed with rear engine chassis, which makes for a higher hauling capacity, as well as a better towing capability. This is an advantage, but it doesn't come without a price, as they are typically more expensive than gasoline-powered motorhomes. Pedata has a great selection of both new and used diesel pushers, as well as recreational vehicles that run on gas.

If you are in the market to purchase an RV, you will be thrilled to visit the showroom of Pedata RV Center. We offer a wide assortment of motorhomes (class A, B and C), and we offer them at a substantial savings. We can do this because of the sheer numbers of gas-powered motorhomes and diesel pushers we have in stock.

Shoppers looking for an RV can drop by our showroom in Tucson, Arizona where we are based. However, if you are not in Tucson, you can visit us online from anywhere in the country and browse the wide selection of top-of-the-line recreational vehicles that we have to offer. They are the same ones you would see if you came right to our lot. Our website offers you a wide selection and allows you to explore each of your options. You will find that the values we offer at Pedata can save you $5,000 to $10,000 – well worth the visit!

We have a large inventory of recreational vehicles because we have the customer base to support it. We offer not only great savings on motorhomes, but all of our coaches come with award-winning customer service, unrivaled by the other dealers. We specialize in motorhomes by Holiday Rambler, one of the world's leading RV brands. As one of their most recognized dealers, Holiday Rambler has placed Pedata RV Center on their Top Ten List. Of all the thousands of Holiday Rambler dealers in the country, Pedata has consistently been honored to be listed and recognized as an outstanding example of credibility and service, year after year. Once you take a look at the inventory we have available, and once you have experienced customer service that goes beyond the expectations of each of our guests, you will understand why we continue to receive this special award by Holiday Rambler.

Purchasing your own RV may be a completely new adventure, or you may be a seasoned motorhome owner and traveler. In any case, Pedata RV Center is your solution to finding just the right coach for you, at the right price.
You owe it to yourself to shop and compare.
You will see Pedata has the best prices and customer service around.
Don't make a $10,000 mistake shopping elsewhere.
Click here to view our motorhomes and RV sales pricing.


Pedata RV Sales | RV Consignment | RV Rentals | RV Information | RV Testimonials
About Pedata RV Center | FAQ About Pedata RV Center | RV News | RV Blog | RV Site Map | Sold RVs
Privacy Statement | Contact Pedata RV Center

To verify current information, call Toll Free 888-973-3282 or 520-623-6387 | Fax 520-623-9682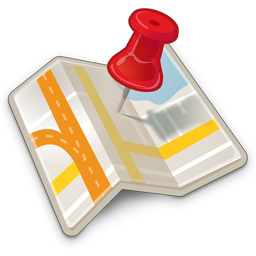 Administration, Rental & Service · 5151 S. Julian Drive · Tucson, AZ 85706

Copyright © Pedata Resales, Inc.